FHA Mortgage loan calculators are somewhat more complex than their conventional mortgage cousins, as they are also dependent on maximum mortgage limits and a more complex mortgage insurance calculation.
We will be bringing to you a simple way to use FHA mortgage calculator that we have developed and are currently testing. In the meantime we bring to you a description of how the basic calculation works but remember to check your counties maximum mortgage amount.
Down Payment= Purchase Price x 3.5%
Loan Amount = Purchase price – Down payment
Up front Mortgage Insurance = Loan amount x 1.5%
Final Loan Amount = Up front Mortgage Insurance + Loan Amount
Mortgage payment is Final Loan Amount Payment + ( loan amount x 0.5%)/12
FHA Mortgage Loan Guidelines
We will also be bringing to you the latest FHA loan guidelines in an easy to understand format which will cover subjects such as:
Documenting source of closing funds and gifts.
Income verification and how overtime and bonus incomes are calculated.
Legitimate sources of income and how side job income is calculated.
Seller contribution to closing costs.
Reserve requirements.
..
It is important to appreciate that the Federal Housing Administration (FHA) provides basic guidelines to mortgagees and guarantees the purchase of the mortgage if the lender follows those minimum requirements, however that does not mean that the lender can not add their own requirements and very often they do.

Applying for an FHA Loan
There are some steps to be taken before applying for an FHA loan in order for the process to go smoothly. Having sufficient, seasoned funds in the bank account is of outmost importance. it is simply not possible to deposit a large some of money without a legitimate, traceable and documentable trail. The lender obtains a verification of deposit, or three months worth of statements, where a 60 day average balance is reflected, which must be rou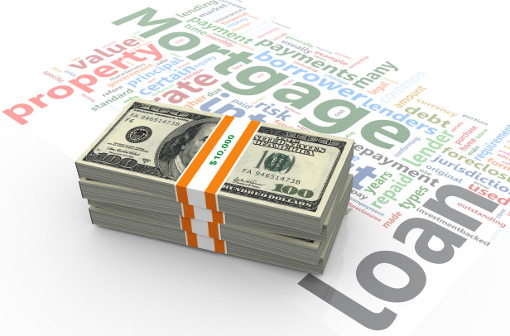 ghly equal to the ending balance.
If gift funds are involved then the lender must see the ability of the donor, by means of obtaining a bank statement showing that the last of the money is not being donated plus a letter from the donor stating that the funds are actually a gift and that no repayment is expected. it is best to copy the gift check and keep the deposit receipt to demonstrate to the lender where that big deposit came from.
What is exacly FHA loan?
The FHA loan is government-backed mortgage loan, and it is secured by the Federal Housing Department for homebuyers with low credit ratings. Borrowers benefit from the low FHA credit threshold of 3.5 percent of total home purchase.
Borrowers with FICO credit ratings as many as 580 and bad loans can still meet FHA loan requirements. Even borrowers with a credit score of as little as 500 can qualify for an FHA loan (they are expected to pay 10 percent of the total purchase of the house). By contrast, common mortgage loan applicants with a credit rating of 620 usually require between 3.5 percent and 20 percent of the total purchase of the home.
FHA credit limits
There are warnings with FHA loans. You need to survive a rigorous process of approving a FHA loan (see below.) It is also useful to know the FHA credit limits, as follows.
The FHA maximum loan amount for what FHA considers "inexpensive markets" is $ 679,650.
The highest FHA loan you can get in what is called the "cheap market" is $ 294,515.
Borrowers like FHA loans for various reasons, but low interest rates and conditions for better conditions are at the top of the list.